Bigg Boss Tamil Vote aka Bigg Boss Vote for Bigg Boss Season 5 has started and people can vote either through the online voting poll or through missed call service or through Hotstar App. The complete details regarding Bigg Boss Tamil Vote Season 5 can be found below. This will be the fourth year for Bigg Boss Tamil. 10 votes per day per Gmail ID will be available, which the audience can use to vote for their favourite. Kamal Hassan, the Host of Bigg Boss Tamil 5 will announce the eliminated contestant based on the vote percentage received. However, the final decision will be in the hands of Star Vijay Management.
Bigg Boss Tamil 5 Voting Eviction Process: Each week the housemates will nominate the candidates for elimination. One person can nominate 2 participants, later the public will vote from the nomination list available online. The person with the least number of votes or with less vote percentage will be eliminated. You can also Vote for Big Boss Tamil 5 here but the votes cast here will not be added in the official count. Bigg Boss Tamil season 5 can be watched online at Hotstar (Official Broadcaster).
Bigg Boss Tamil Vote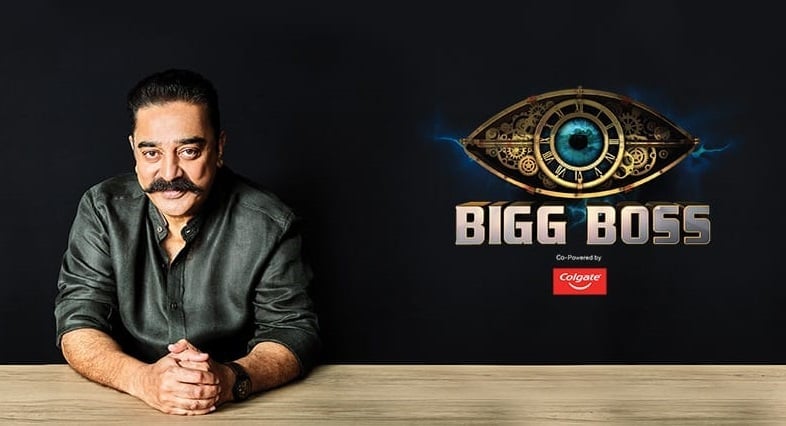 Bigg Boss Tamil Vote – Public Opinion by Techmorenow
[Total_Soft_Poll id="2″]
Disclaimer: This is an unofficial poll conducted by Techmorneow purely as a public opinion & your votes don't count in the official one conducted by Vijay TV. Scroll Down for the Official Bigg Boss Tamil Voting Method.
Bigg Boss Tamil Vote Official Method
1. Bigg Boss Tamil Voting through Google
Go to Google, Sign In and Search 'Bigg Boss Tamil Vote' (or) 'Bigg Boss Vote'
Click on the candidate who you wish to vote.
Select the number of votes (maximum of 10 votes).
Click Submit.
Your Votes have been successfully submitted to Star Vijay TV.
2. Bigg Boss Tamil Voting through Missed Call
To save your favorite Tamil Bigg Boss Contestant, just give a missed call to the below mentioned mobile number.
| | |
| --- | --- |
| Contestant | Missed Call Number |
| Vote for Priyanka Deshpande | 8367796814 |
| Vote for Isai Vani | 8367796807 |
| Vote for Abishek Raaja | 8367796802 |
| Vote for Namitha Marimuthu | 8367796811 |
| Vote for Abhinay Vaddi | 8367796801 |
| Vote for Pavani Reddy | 8367796813 |
| Vote for Imman Annachi | 8367796806 |
| Vote for Akshara Reddy | 8367796803 |
| Vote for Nadia Chang | 8367796810 |
| Vote for Varun | 8367796818 |
| Vote for Iykki Berry | 8367796808 |
| Vote for Shruti Jeyadevan | 8367796816 |
| Vote for Thamarai Selvi | 8367796817 |
| Vote for Ciby Chandan | 8367796805 |
| Vote for Niroop Nandhakumar | 8367796812 |
| Vote for Raju Jeyamohan | 8367796815 |
| Vote for Chinna Ponnu | 8367796804 |
| Vote for Madhumitha | 8367796809 |
How to vote in Hotstar for Bigg Boss Tamil 5?
Open Play Store in your Mobile.
Search for the " Hotstar " app and Install the latest version.
Now open the Hotstar app.
Go to the "Bigg Boss Tamil" page.
Below the stream, you will find an option to vote.
Click the "Vote now" button.
Choose your Favourite Contestant.
You have 10 votes each day to vote for Bigg Boss Tamil 5.
Missed call voting method is also available.
Bigg Boss Tamil Season 5 Details
| | |
| --- | --- |
| Host | Kamal Hassan |
| Starting Date | 03/10/2021 |
| Channel | Star Vijay |
| Number of Days | 100 |
| Voting Method | Online (Hotstar, Google) |
| Live Streaming | Hotstar |
Bigg Boss Tamil Vote Live Status
Bigg Boss 5 Tamil Eviction result will be released on Sunday Episode by Kamal Hassan, however since the Shooting gets over by Saturday, we can expect the eviction results to be leaked even before the show gets telecasted. Vijay Television will be displaying the Live Vote count of individual contestants who are into the Bigg Boss Tamil Final. The Bigg Boss Tamil vote counts will be displayed at regular intervals in Vijay TV in a small box at the bottom. As of now, voting for Elimination has not started. Bookmark us to be updated.
Who will win Bigg Boss Tamil Season 5?
The online polling of Bigg Boss Tamil Vote is active from Monday to Friday of every week. The results are then collected by Vijay tv and the contestants with the least bigg boss vote percentage will be shown the exit. The total vote count of the Bigg Boss poll will be revealed by the host Kamal Hasan, however, the individual vote count will not be disclosed. The contestant with the highest vote percentage will be declared as the winner of Bigg Boss Tamil 5. So far Aari Arjuna has gained some fans along with few haters.
Bigg Boss Tamil Online Voting Q&A
Will Kamal Attend all episodes? No, Kamal will be seen only during the Weekends ( Saturday & Sunday).
How long will the voting take place? Every week from Monday to Friday.
Will elimination happen all weeks? No, Elimination may not happen in some weeks.
Where can we see the Vote results? The voting results will not be publicly disclosed, you have to wait until they announce.
What happens when 2 contestants get the same votes? The decision will be taken by Vijay tv management.
Where can I watch Bigg Boss Tamil Online? You can watch Vijay TV's Bigg Boss Tamil Exclusively on Hotstar.
When will Bigg Boss 5 Tamil eviction Happen? The eviction happens every Sunday based on the Vote Percentage.
Where is Bigg Boss house in Chennai? Bigg Boss Tamil House is set up in EVP Film City Chembarambakkam.
When does Online Voting for Bigg Boss Tamil 5 Begin? Bigg Boss Tamil Vote begins at 10:00 PM every Monday.
Bigg Boss Tamil 5 Contestants
Here are the current Bigg Boss Tamil 5 Participants, each one of them is unique in their own way. People show their likings towards them based on their behavior inside the house. It is evident that Priyanka Deshpande , Raju Jeyamohan & Pavani Reddy has gained huge fan followings as of now.
Thanks for visiting Techmorenow.com